Updated: 2012-08-13 15:21
By Huan CAO ( chinadaily.com.cn)
Get Flash Player
Spectators poured out of London's Olympic stadium early on Monday with ears still ringing from an eclectic symphony of British music, topped off by the thunderous roar of a firework spectacular.
The ceremony, which lasted just over three hours, featured a Technicolor pageant of London landmarks, lightshows and lots of fun.
Eighty-thousand fans packed the stadium for the 2012 finale, which organizers estimated was watched by a further 300 million people around the world.
More Olympic video
Special coverage: 2012 London Olympic Games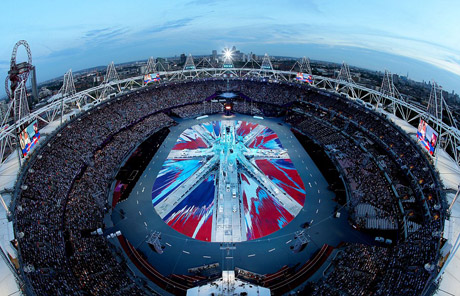 Source: AP
Editor: Huan CAO
Voiceover: Chris Clark
Producer: Flora Yue
China Daily >USA Edition > Video